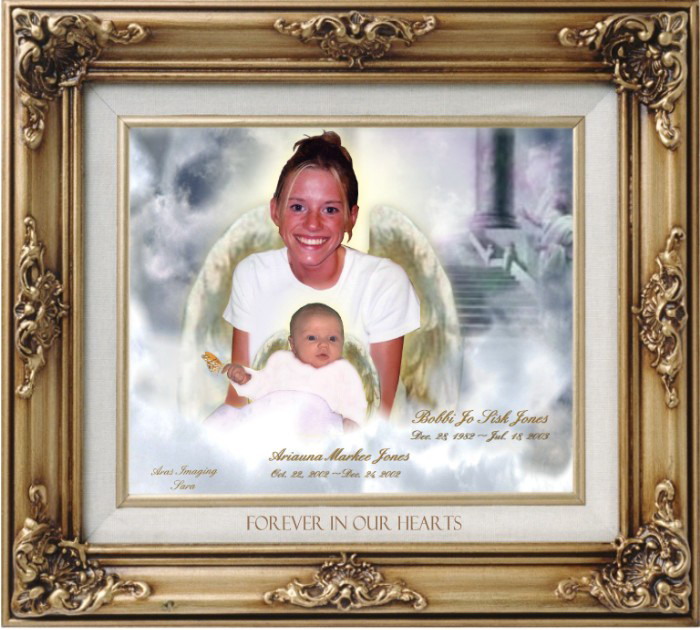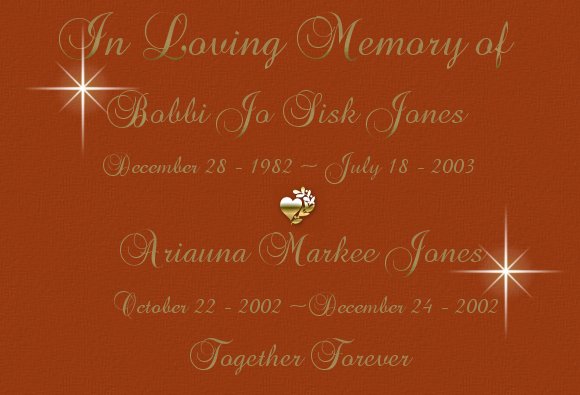 One Wish

Your time here was shorter
Than we'd wanted it to be,
And every moment you've been gone,
There's emptiness in me.





We thought we'd have a lifetime
That we could share with you.
We hoped & wished for many things
That now will not come true.





But no matter what may come our way
We'll always have one wish:
To tell you, now & evermore
How much you're loved & missed


September 11, 2004

© Pam Harvey
prairiesunshine

poem may not be used without permission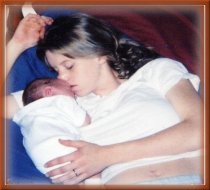 Bobbi Jo & Ariauna's first day home.







Copyright © 2000-2005
Marie B's Designs.
All rights reserved.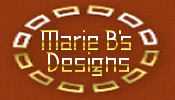 This website was created for Bobbi Jo & Ariauna by Billy's mom
Diane